Challenges
Yarra Valley Grammar school wanted to deliver a strong digital user experience to all its users – students, parents, teachers and staff. The portal needed to reflect their brand as well as focused its vision. To achieve this very high standard, we had to implement changes at school such as school portal admins to have total control of the portal, different admin groups with different levels of authority ensuring end users are provided with user specific information and on-time. Many meetings with different stakeholders, reports and training materials including training were to be delivered. We needed to have a clear understanding of the school requirements and their users' needs and priorities.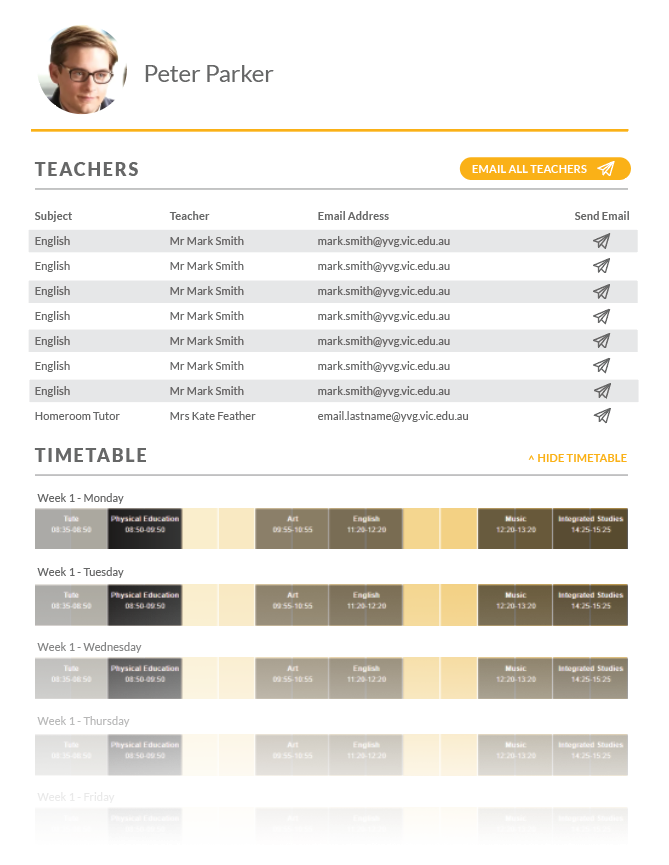 Solution
JWAM Portal obtained full scope of the school requirements and performed users' research to gain insights prior to making decisions regarding functionality and value of each aspect of digital user experience. We customised ePortalis to ensure the portal represented Yarra Valley Grammar brand. Every detail of the portal was considered to deliver a personalised digital experience for its users. Some of the highlights included:
Responsive Design – Optimised when using school portal through any devices including mobile, tablets, desktops or laptop.
Student Analytics with interactive reporting to students, parents and teachers.
Financial running balance with the ability to download and pay outstanding invoices.
Display of 10 days' timetable highlighting the current periods and teacher information.
Differentiate and normalise their teachers and staff so certain information can be group specific.
Teachers and staff are able to view parent, child and sibling relationships.
Elasticsearch to perform and combine many different types of searches including structured, unstructured, geo and metric delivering rapid results to its end users.
Users can change their network password to increase efficiency and reduce the number of calls for their support staff.
Documents and Files can be viewed without the need to download.
Managing documents and media on the school portal and who has access to what information.
Photos for special occasions can be uploaded on the school portal through handheld devices like mobile phone and tablets.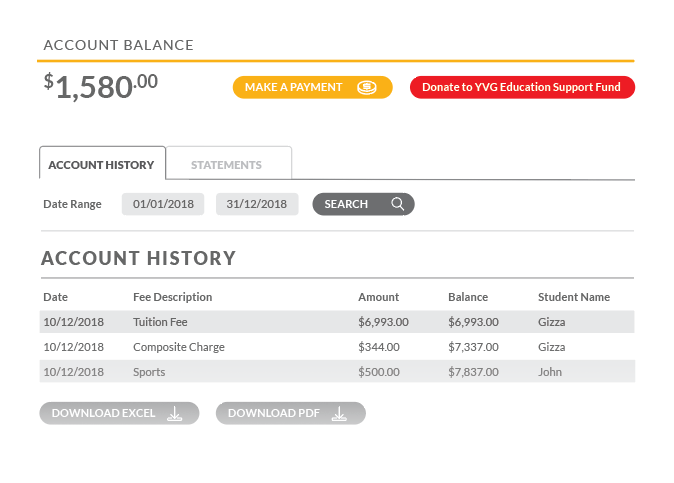 Results
Consistency across providing school's brand and vision by delivering exceptional user experience through the school portal.
Increase to over 1,200% in daily numbers of users accessing the school portal.
Time saving by over 80% through reduction in users calls to school's support staff.
Excellent improvement in customer satisfaction. We focus on delivering 100% customer satisfaction.